| | |
| --- | --- |
| | Other Services - More than just a web design agency |
Marketing & branding - we ensure all your online & on-paper marketing materials are consistent and have an impactful, eye-catching look & feel, including distinctive photographic imagery and crisp, easy to read copywriting.
Your website will be a key element of your communications mix and we can help to ensure it is promoted by telling people about it in all other communications.
Adding a new product or service with printed media would mean throwing away your existing stocks of catalogues, incurring large redesign and printing costs and delays. With a website adding a new product or service is fast, easy and cost effective.
Print services – we offer a one-stop shop for your print needs. It makes financial sense that, as we develop a web site for you, we can consistently and easily adapt the artwork to produce your other business stationery and keep costs to a minimum.
We work closely with our print partners to design and deliver quality printed items, ensuring your on-paper communications including stationery, business cards, menus, brochures & flyers , exhibition pop-up stands all have a consistent look & feel with your online website.
Web Photography – we offer exciting, stunning quality photography to enhance the look and add eye-catching appeal of your communications, including
distinctive, unique & impactful original photography, specially sourced imagery or 360 degrees virtual tours.
Twitter feed - enabling you to tweet max 140 words to Twitter, Facebook and updating the website, regularly and with minimal effort, keeping content fresh and current.

Website content management - ensure your website content stays current, topical & up to date with monthly, quarterly or adhoc updates.
HTML Regular email newsletter updates to your existing and potential customers - collecting email addresses, via the website and customers, enquiries or visitors, enables you to send regular news & updates in a faster, more cost-effective and paperless environmentally friendly way. Site visitor levels can significantly increase when an email newsletter is circulated directing to updated site content.
Search engine optimisation - boost your site ranking in search results with over half of website visitors coming from search engines.
Google AdWords campaigns – purchasing paid-for listings and pay-per-click or placing relevant ads on the right-hand-side of search pages, targeting specific geographical regions and potential customers using relevant keywords or search terms.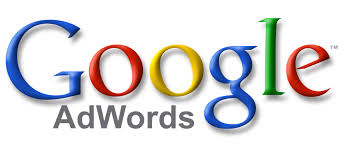 Additional domain names - Including .co.uk / .org / .com etc.
Copywriting - your communications are only as good as your word and we can help to ensure your brand speaks for itself with copy writing, copy editing and on-going copy content management.